Big 12 News
Steve Sarkisian on Arch Manning: 'He's Not a Robot'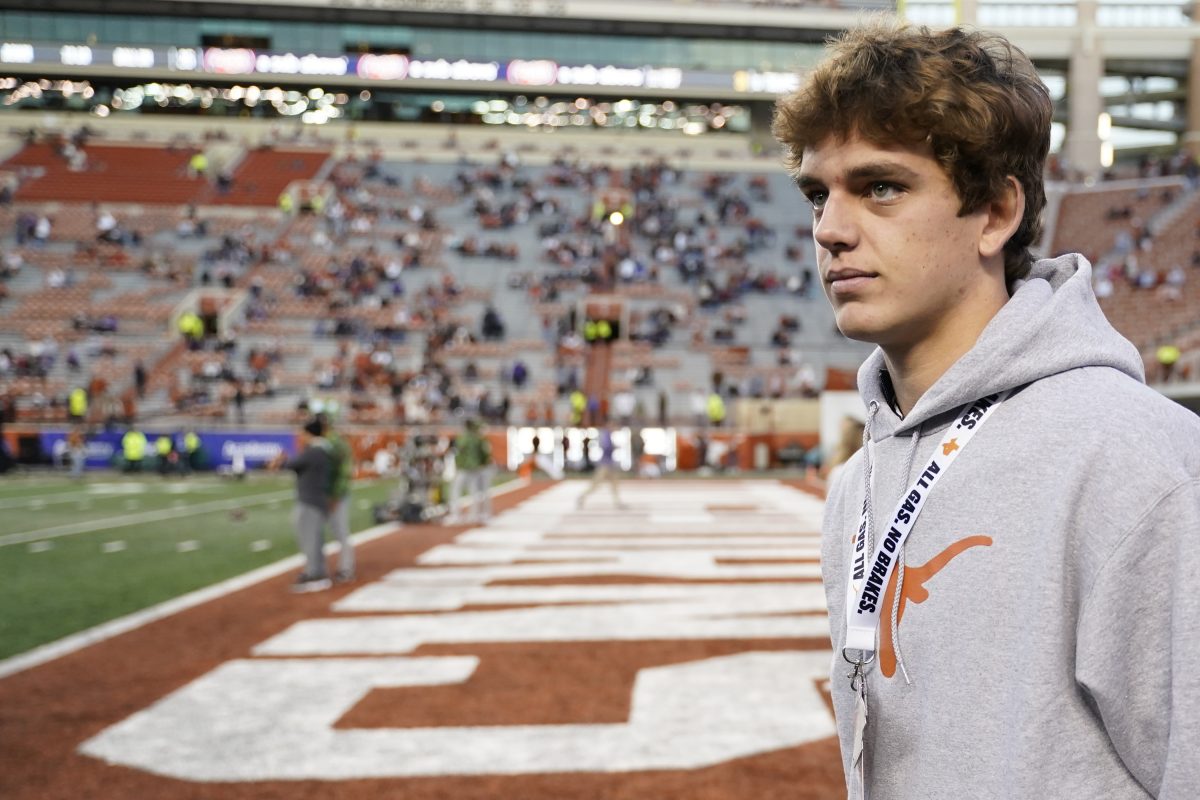 When someone with the last name of Manning walks into your building it's easy to think of his uncles, Peyton and Eli. Arch Manning is a five-star plus quarterback and has one of the biggest names in collegiate sports, which can lead to many people viewing him as a superhuman sports robot.
Texas head coach Steve Sarkisian spoke during his trip to Kansas City to support the basketball team in their Elite Eight matchup with Miami and shockingly was asked about the quarterback battle between Quinn Ewers and Arch Manning.
Sark spoke about Manning in KC reminding fans, coaches, and members of the media that he in fact is not a robot, he's just a kid.
"One of the misnomers is he's a robot. He's not a robot. He's a great kid. Fun to be around. Loves football. But he's still a freshman. He can lose his ID twice in the first couple of weeks of school. He can throw an interception in practice. It's not like, 'What's wrong with him?' He's a freshman."
Sarkisian referenced a viral "freshmen moment" where the five-star QB ended up losing his student ID in his first week on campus.
While Manning and Ewers do have one of the highest-profile quarterback battles of all time on the schedule, it's important to remember that at the end of the day, these are all kids just trying to figure out college.
Manning and the Longhorns kick off their season on September 2nd against Rice with Big 12 play starting shortly after on September 23rd against Baylor.