Baylor Bears
Oklahoma, Oklahoma State Maintain Top Two Spots in Latest ESPN Softball Top 25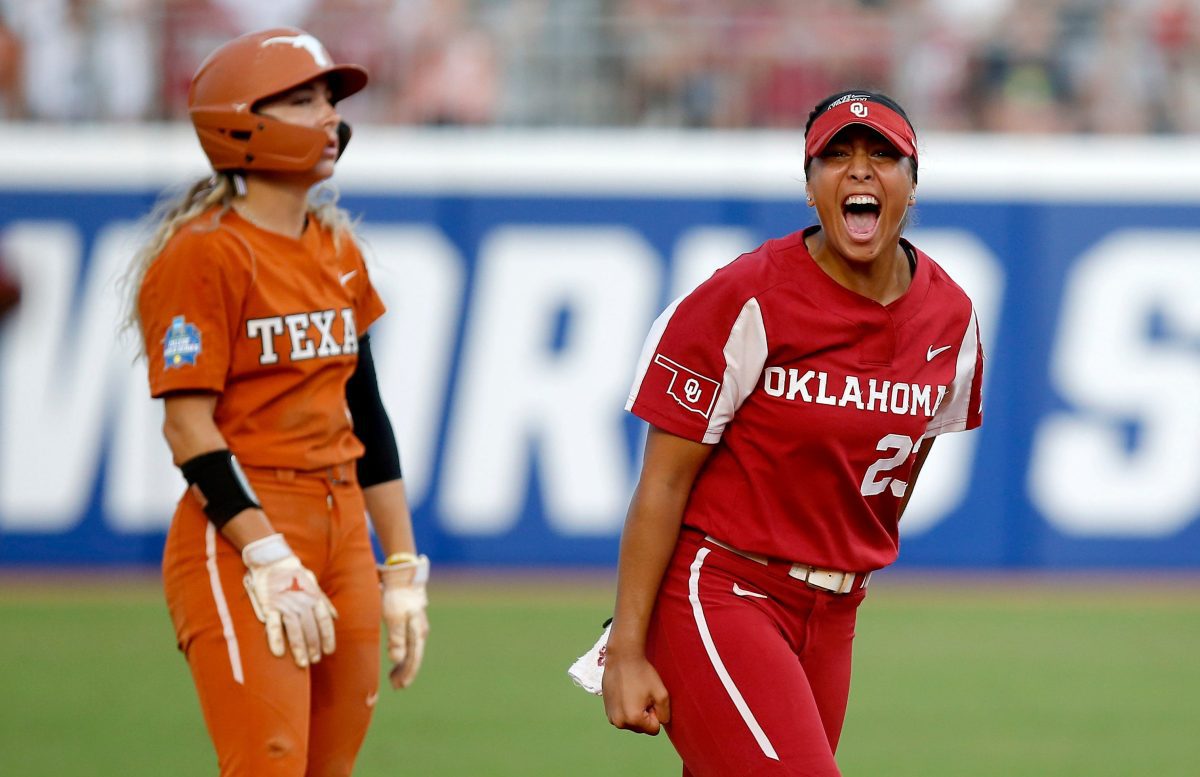 The Big 12 is setting the standard for softball this season as its top two teams are the leaders in the clubhouse to take home a trophy at the end of the year.
The Oklahoma Sooners (33-1, 6-0) and Oklahoma State Cowgirls (32-2, 3-0) are the nation's No. 1 and No. 2 teams respectively, according to the latest ESPN Softball Top 25 poll, and are set on a collision course for a three-game series on the first weekend of May, just ahead of the Big 12 tournament.
The Texas Longhorns (30-8-1, 3-3) are coming off a three-game sweep at the hands of Oklahoma but dropped just two spots in this week's rankings to No. 10.
The Baylor Bears (27-9, 2-4) held steady at No. 22 this week after taking two of three against Kansas in Waco. They will take a weekend off from Big 12 play and head to Knoxville, Tennessee, where they will face Mercer, and No. 4 Tennessee two times apiece.
Here's a look at the entire ESPN/USA Collegiate Softball Top 25 Poll.
RK
TEAM
RECORD
PVS
1
Oklahoma (25)
33-1
1
2
Oklahoma State
32-2
2
3
UCLA
32-4
4
4
Clemson
36-1
5
5
Tennessee
29-3
3
6
Florida State
29-7
7
7
Stanford
28-6
6
8
Georgia
29-6
10
9
Arkansas
27-9
11
10
Texas
30-8-1
8
11
Washington
26-8
9
11
LSU
31-6
12
13
Duke
28-8
13
14
Alabama
26-11
13
15
Kentucky
21-9-1
16
16
Oregon
22-11
18
17
Virginia Tech
27-8
16
18
Florida
26-9
13
19
Texas A&M
22-13
21
20
Northwestern
20-9
20
21
Arizona
24-12
24
22
Baylor
27-9
22
23
Auburn
28-10
23
24
Utah
22-7
19
25
Wichita State
30-7
NR
Dropped Out: Louisiana (25)
Others Receiving Votes: California, Indiana, DePaul, Arizona State, Missouri, UCF