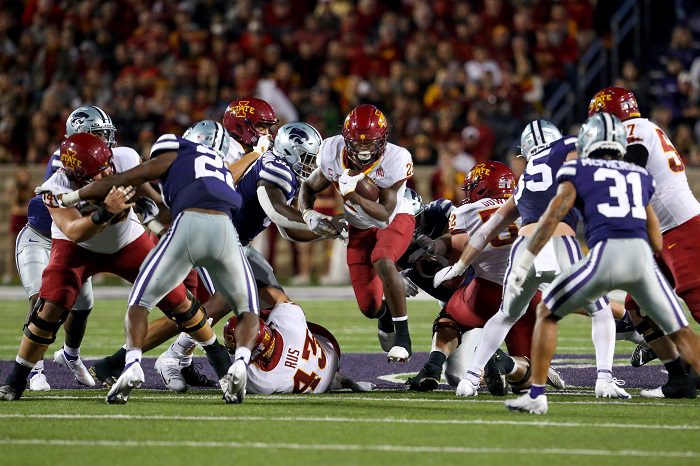 The Big 12 has announced its scheduling matrix for the next four football seasons, from 2024 to 2027. In doing so, each of the 16 teams in the conference next season knows who they'll play every year going forward.
According to a press release from the conference, the Big 12 tried to maintain the current 5/4, 4/5 home/away rotation for all 16 members to minimize non-conference scheduling disruptions, so a nine-game conference schedule will be maintained going forward.
In doing that, there will be several teams that will be new opponents from year to year. In fact, there are only four games that will be played annually: Arizona vs. Arizona State, BYU vs. Utah, Baylor vs. TCU, and Kansas vs. Kansas State.
Something seems to be missing, right? That's because something is missing.
Where the hell is Farmageddon?
Kansas State and Iowa State have played a total of 106 times, and every single meeting in the series has happened in consecutive years, dating back to their first meeting in 1917. This is one of the most competitive rivalries in our sport as well, with Iowa State holding the edge in the all-time series, 52-50-4.
There have been so many good decisions made by the Big 12 office since Brett Yormark took over, but this might be one of the biggest fumbles ever in conference history.
It didn't take long for K-State and ISU fans to realize the issue with the new schedule and take it to Twitter to address the problem.
Farmageddon is arguably the best rivalry in Big 12 history, and the conference needs to go back to the drawing board and find a way to get the Cyclones and Wildcats on the field every year, regardless of what it takes.