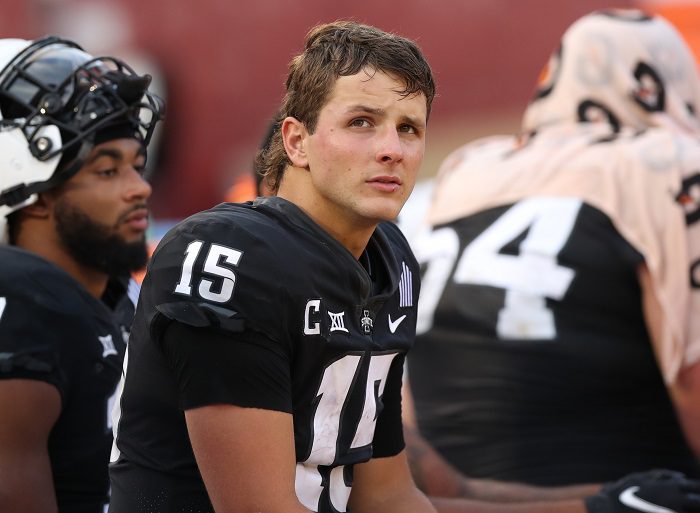 There's no doubt that the Iowa State Cyclones 2021 football season did not come close to meeting expectations. ISU was coming off a Big 12 Championship Game appearance, a win in the Fiesta Bowl over Oregon, and entered the season with a Top 10 ranking.
There was also discussion of a potential College Football Playoff appearance in Ames. Heck, there were even national media folks predicting as much.
But, a bad loss to Iowa was followed by a disappointing defeat against Baylor and the Cyclones were 2-2 after September. The CFB Playoff hopes were dashed and the Big 12 Championship Game, while still obviously in play, didn't appear to be as clear of a prediction as it felt like for many of us prior to the season.
And after falling to Clemson 20-13 in the Cheez-It Bowl on Wednesday, Iowa State closed out the 2021 campaign with a 7-6 record. That's the same record that Texas Tech finished the season with after winning the Liberty Bowl. Who would've ever predicted that back in August?
Sure, there were lots of close, one-score losses (five of six), but this isn't horse shoes. That doesn't matter. They lost the games. And Iowa State fans have a right to be disappointed in how this season went. But that should not change the fact that this senior class, this group of young men, led by a coach in Matt Campbell who has been more loyal to Ames, Iowa than most ever expected, have a legacy that should not be tarnished by this season.
Iowa State football is in a completely different place because of this group. Guys like Brock Purdy, Mike Rose, Charlie Kolar, Xavier Hutchinson, Mike Rose, Greg Eisworth and so many others helped take the program from the days of a stunning upset over Oklahoma in 2017 to steady growth and development to the point where beating Oklahoma wasn't a shocker (at least to those who paid attention).
And look at how that's translating moving forward. Iowa State just landed a Top 30 recruiting class in the Early Signing Period. It's the best class in Iowa State history.
Heck, there are guys like defensive lineman Domonique Orange out of Kansas City who picked Iowa State over an offer from Ohio State. When would that have ever happened five or ten years ago? It wouldn't have.
If the Iowa State Cyclones can keep the program humming in an incredibly deep Big 12, then this program is going to be one of the most consistent contenders in the league over the next decade. And when the story is written on the transformation of Iowa State football, many of the guys we watched lose another close game to end the 2021 season will be the reason why.
There's time to be frustrated. It's fair to be frustrated. This team did not reach its potential in 2021. It doesn't matter if Matt Campbell says reaching a Big 12 Championship wasn't a goal before the season. They had the ability to be there.
But none of that should take away from the big picture of what has been, and will continue to be built, on the backs of the young men, and of course the coaching staff, who found themselves on the wrong side of too many close contests this season.
That's football. It's also life. And winning at life isn't about a good moment, good month or even a good year. It's about having more good to great years than bad ones. This group did that and the trajectory will continue, in large part thanks to them.